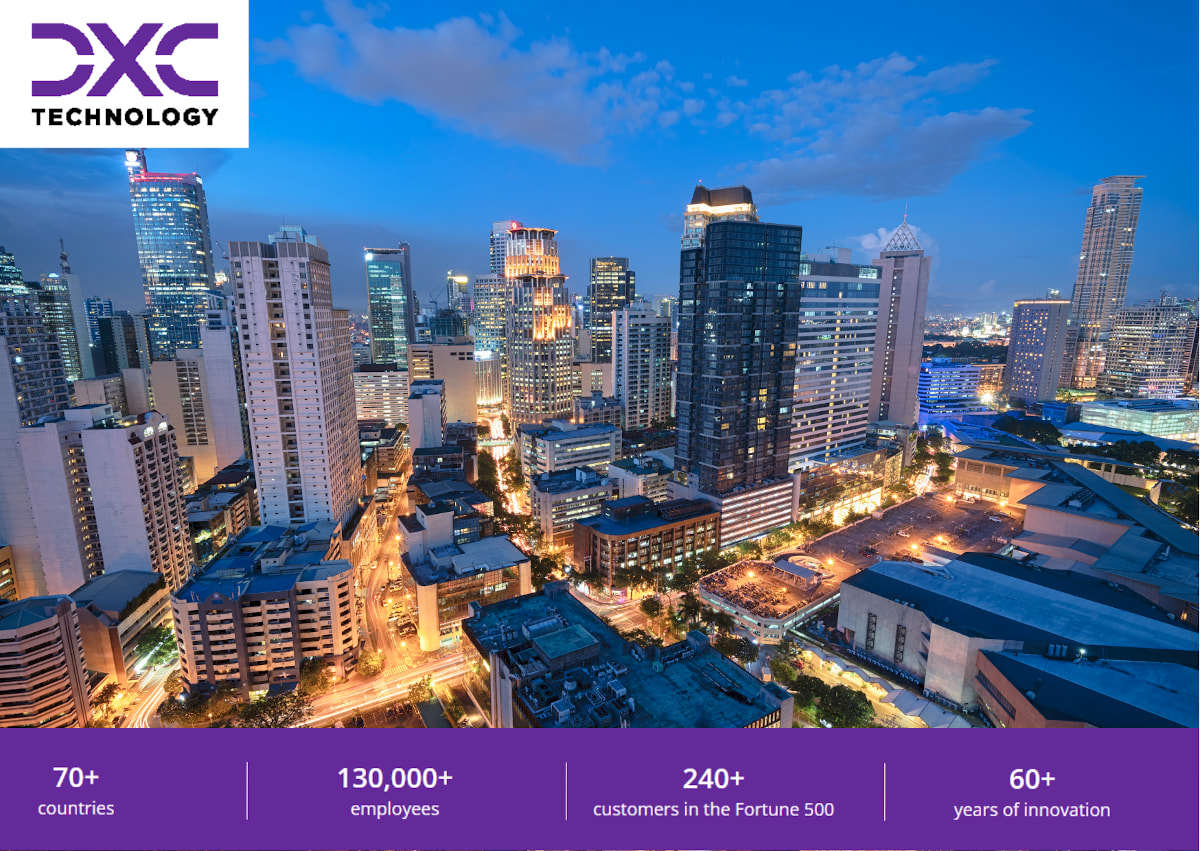 About DXC
DXC Technology is where brilliant people embrace change and seize opportunities to advance their careers and amplify customer success. Our transformation is creating sustainable growth and a world of opportunity for all our employees. We only grow if you grow, and shine if you shine, so we work to create a culture of high-performance and constant learning and development. As an employer of choice, our "people first" philosophy means we offer competitive remuneration and benefits and continual training and career opportunities that reflect our commitment to improving the lives of our employees, and the communities in which we live and work. We serve 250+ customers on the Fortune 500 list. From manufacturing giants, banking, and insurance to worldwide governments - We have it all. We are proud to be named one of World's Best Employers (2020), and one of the world's 100 Best Corporate Citizens (2020).

We believe there are three key drivers of growth: People, Customers and Operational Execution. This is what our business is built on and this is where we invest!

Here, in Poland DXC is one of the biggest IT Industry employers. We provide services across the entire Enterprise Technology Stack with strong traditions in digital technologies, IT infrastructure, applications, analytics, security services and more.

DXC is a Fortune 500 global IT services leader. Our more than 130,000 people in 70-plus countries are entrusted by our customers to deliver what matters most. We use the power of technology to deliver mission critical IT services that drive business impact. DXC is an employer of choice with strong values, and fosters a culture of inclusion, belonging and corporate citizenship. We are DXC.
What we do
We deliver the IT services our customers need to modernize operations and drive innovation across the entire IT estate.
Our Services:
Analytics and Engineering
Applications
Cloud
Consulting
Insurance Software and BPS
IT Outsourcing
Modern Workplace
Security
How we work
Every day, we earn our customers' trust by delivering transformative technologies to ensure the success, safety and well-being of businesses and people worldwide.

We provide world-class IT services at scale from our Global Innovation and Delivery Centers in North America, South America, Europe, Asia and Australia. Our globally connected centers enable us to solve complex technology challenges and transform our customers' businesses through our dedicated delivery workforce of more than 110,000 people. With globally distributed teams and rich engineering skills, DXC offers competitive solutions to address customers' cost, regulatory, language and business continuity requirements.

We leverage the power of partnerships through our curated DXC ecosystem of technology leaders. By combining strengths and expertise globally, we create solutions and deliver greater outcomes for customers across their entire IT estate.
Mission
Be an IT services company using the power of technology to build better futures for our customers, colleagues, environment and communities, helping our customers deliver business impact, and be the employer of choice.
Why would you join us?
As a team, we offer our knowledge, experience, support, sympathy and honesty. We are happy to teach, and we understand that sometimes mistakes are an integral part of learning. We are enthusiastic about the job we do and we want to share this joy with you.

As a company, we offer a steady job in an international company in a heavily invested area, where you will encounter multiple opportunities to cooperate with inspiring people from across the world. A place where you can learn, work with experts, share your knowledge and enjoy many social activities and events prepared for our Employees.
Our locations
In Poland, DXC Technology has offices in two cities: in Warsaw and Wrocław
ul. Prosta 67, 00-838 Warszawa, Skyliner
ul. Świdnicka 40, 50-950 Wrocław, Renoma Building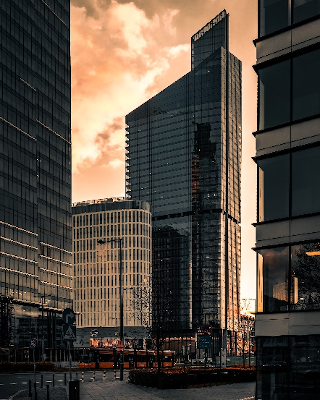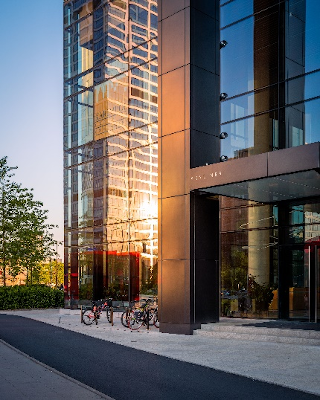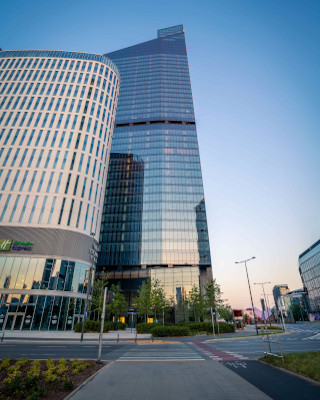 DXC Technology ul. Prosta 67, 00-838 Warszawa, Skyliner
Our values
Our values are the fabric of DXC. They bind us together regardless of where or how we work and position us to succeed on our transformation journey:
Deliver We do what we say we are going to do
Care We take care of each other and foster a culture of inclusion and belonging
Do the right thing We act with integrity
Collaborate We work as a team – globally and locally
Community We believe in stewardship and building a sustainable company that supports our communities